FOP Mac Bolden Precision Shooting Award Class 172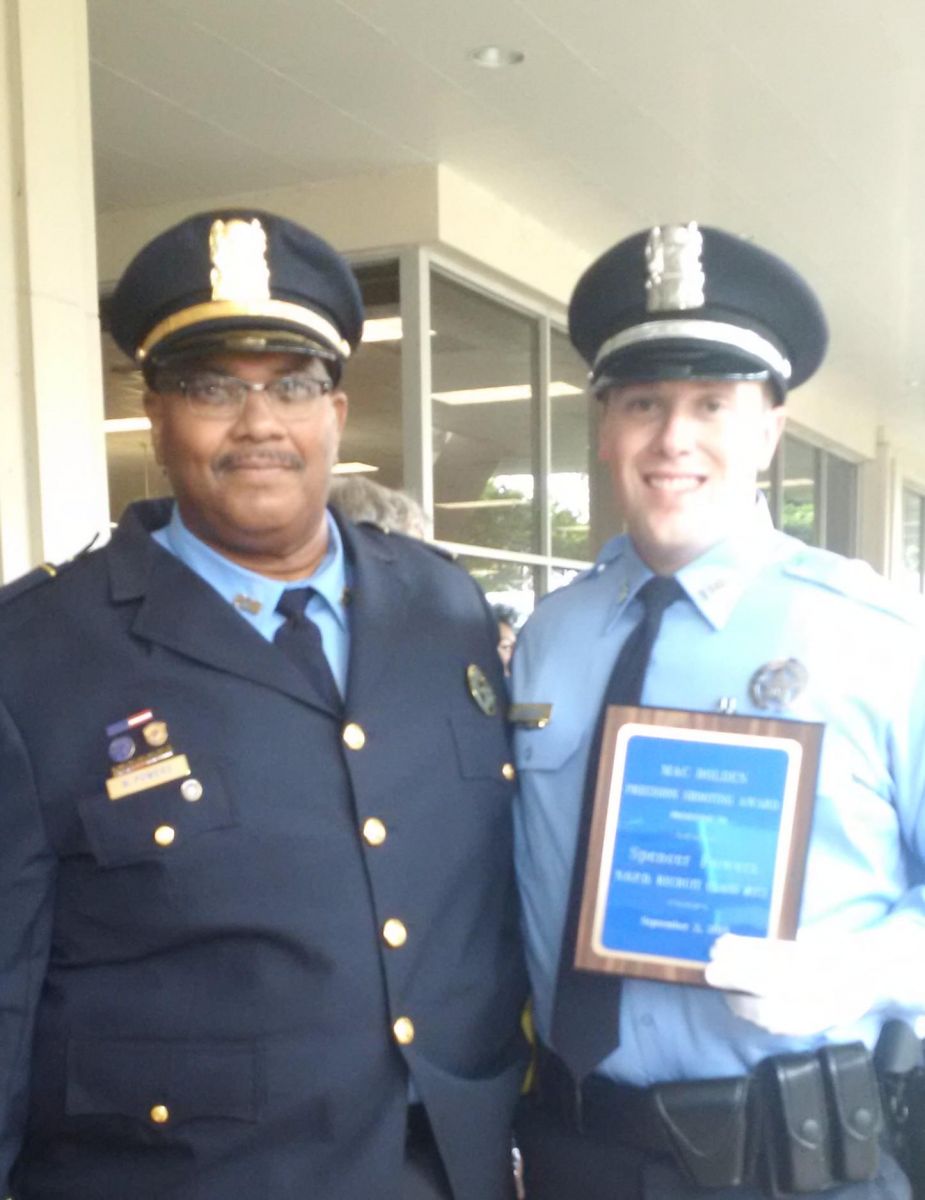 On Wednesday, July 2, 2015, 29 recruits graduated from the New Orleans Police Department Police Academy. The 29 recruits are desparately needed in the police districts that serve the City of New Orleans.
For every recruit class, the Fraternal Order of Police, Crescent City Lodge #2, presents the FOP Mac Bolden Award for Precision Shooting to the NOPD Academy Class member who demonstrates the most proficiency at the shooting range.
Police Officer Spencer Powers was at the top of his class in shooting. Officer Powers was awarded the FOP Mac Bolden Award for Precision Shooting by Sgt. Powers at the July 2, 2015 graduation ceremony.
Congratulations to Officer Powers and the rest of his classmates on successfully completing their Academy training. The hard part is coming next.
The FOP Crescent City Lodge #2 is the "Voice of Law Enforcement in New Orleans." Representing 90% of active NOPD police offiers and an additional 1,000 retired NOPD police officers, the FOP is uniquiely positioned to advocate for the needs of its members. The FOP's Mission Statement spells out our priorities:
"...to promote and foster the enforcement of law and order; to improve the individual and collective proficiency of our members in the performance of their duties; to encourage fraternal, educational, charitable and social activities among law enforcement officers; to advocate and strive for uniform application of the civil service merit system for appointment and promotion; to support the improvement of the standard of living and working conditions of the law enforcement profession through every legal and ethical means available; to create and maintain tradition of esprit de corps insuring fidelity to duty under all conditions and circumstances; to cultivate a spirit of fraternalism and mutual helpfulness among our members and the people we serve; to increase the efficiency of the law enforcement profession and thus more firmly to establish the confidence of the public in the service dedicated to the protection of life and property."
Nationally, the FOP represents more than 325,000 law enforcement officers. In Louisiana, the FOP represents more than 6,000 law enforcement officers.